The unique underground world of the Mlynky Cave, which was created over millions of years, and the wellness pools in Oryshkivtsi.
Tour dates: November 12, December 10
Tour program:
Departure from Lviv (08:00) / Ternopil (10:30) - Mlynky Cave (tour) - Chortkiv (lunch) - Oryshkivtsi (rest in the pools) - Ternopil (21:10) / Lviv (return at 22:40).
The tour is conducted in Ukrainian.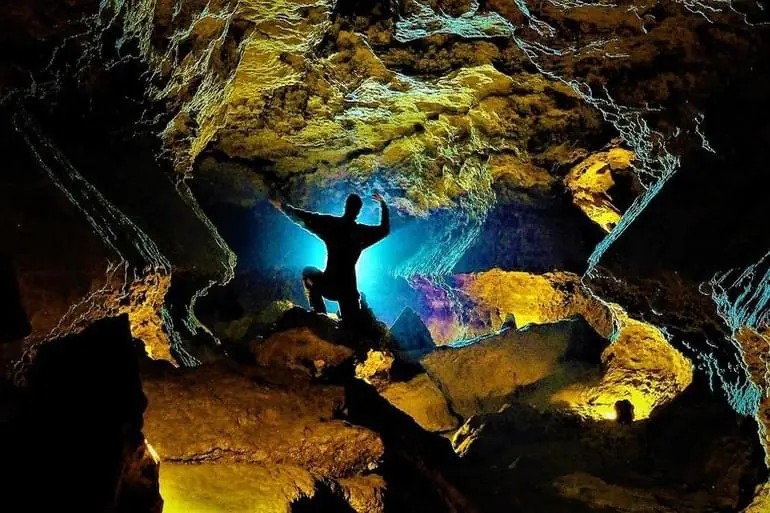 The cost of the tour includes: comfortable bus fare, tour guide accompaniment, sightseeing at tourist sites, insurance for the duration of the trip.
The price does not include and is paid additionally: entrance tickets to tourist attractions; meals.
Entrance tickets: Mlynky Cave: general, pensioner, student, pupil - 100 UAH/person. Equipment rental: speleologist's overalls: general - 50 UAH/person, can be replaced with your own old things, flashlight: general - 30 UAH/person; SPA-center in Oryshkivtsi: (up to 2 hours): general, pensioner, student, pupil - 250 UAH/person.
1
Visit a unique cave, be inside, see crystals and underground passages, stalactites and stalagmites.
2
Relax and unwind in the spa complex.
3
Get well and get a boost of energy after rest
4
Listen to interesting stories from our guides
This is one of the most beautiful caves of Ukraine, currently it consists of 16 different areas, the total length of its labyrinth is more than 30 kilometers. Due to its great variety and color, speleologists called it a "speleological textbook". You will like the cave with large crystals and stalactites "stone waves", its walls are covered with beautiful snow-white, gray and brown crystals. We invite you to visit this underground fairy tale kingdom!
Husyatynshchyna has long been famous for its highly mineralized healing waters, you can get better with them and improve your well-being in the modern SPA center, which operates at the Orysya hotel and restaurant complex. Here you can soak in three jacuzzi pools with therapeutic oil, warm up in a sauna with Himalayan salt, relax in a Turkish hammam and swim in a large pool with ordinary water. Mineral water is extracted from a 770-meter-deep well of the Novozbruchanskoye deposit and contains a huge amount of useful trace elements, and the salt content is twice as high as in seawater. Only in the Baltics there is water with a similar content, so we invite everyone to rest and improve, especially since the method of treatment with highly mineralized goose pus in combination with Poltava bisphosphate is unique and patented.
Transfer along the route
Professional guide
Travel insurance
*From each purchased tour, we transfer 10% to the Ukrainian Refugee Support Fund. All profits from press tours are transferred to the reconstruction of Ukraine.
RULES FOR STAYING IN HOTELS
The simultaneous stay of visitors in the hotel lobby not more than one person per 10 square meters of serviceable area is allowed.
Persons can visit hotels and stay there (outside hotel room) only if they wear respirator or face mask (including homemade mask), so that the nose and mouth are covered.
Hotel guests are obliged to keep the 1.5 meters distance.
Online check-in making in advance is recommended to avoid queues at check-in to hotel.
Meals in hotels are provided through meals delivery service to rooms upon prior order or at hotel restaurants situated inside or in open areas, provided the distance of at least 1.5 meters between seats at adjacent tables.
Not more than 4 clients are allowed to stay at the table (excluding children under 14 years old). Unless these tables are separated by a special partition;
Self-serve is not allowed.