Tunnel of love, Dubno + Tarakaniv
The world-famous Tunnel of Love in Klevan, the grand Tarakaniv Fort and the insurmountable Dubno Castle are at your disposal in this tour.

Tour dates: 11.11.2023
Departure from Lviv (08:00) - Tarakaniv (tour of the fort) - Dubno (lunch, tour of the castle) - Klevan (taking pictures in the tunnel of love) - Lviv (return to 22:00)
The tour price includes
- travel by a comfortable bus;
- accompaniment of a guide;
- excursion services at tourist sites;
- travel insurance.
The price does not include and is paid additionally
- entrance tickets to tourist attractions;
- nutrition.
Entrance tickets:
Tarakanivskyi fort: general, pension, student - 30 UAH./person;
Dubenskyi castle: general, pension - 100 UAH., student, pupil - 60 UAH.
* Prices are subject to change.
The tour is conducted in Ukrainian.
*The originality of the text is fully preserved from the author of the tour (tour operator)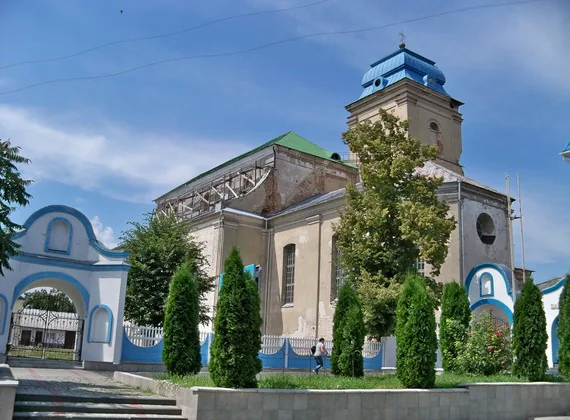 1
You will see the huge defensive Tarakaniv Fort, which survived two world wars
2
You will admire 29 architectural landmarks in the city of Dubno
3
You will visit the Dubno castle, which consists of defensive ramparts and bastions
4
You will be amazed by the beauty of the Ostroz'kis' Palace (16th century) and Liubomyrskis' Palace (18th century)
5
You will take a picture in the world-famous Tunnel of Love
This is a huge defensive fort, which was built by the Russian tsarist army in 1885-1890 near the Austro-Hungarian border. The fort survived two world wars, but it still impresses with its size. Three floors of the building are above the ground, and three are underground, the remains of barracks, passages, tunnels have been preserved, which are admired by many generations of tourists.
The ancient Volyn city, which has 29 architectural monuments belonging to the Dubno Historical and Cultural Reserve. But the most outstanding decoration of the city is the insurmountable Dubno Castle (1492), which consists of defensive ramparts and bastions, Ostroz'kis' Palace (16th century) and Liubomyrskis' Palace (18th century).
The town is home to the world-famous "Tunnel of Love", which is a botanical phenomenon formed by thickets of trees and bushes around a narrow-gauge railway. Thanks to its picturesqueness, it attracts tourists, especially couples in love from all over the world.
Transfer along the route
Professional guide
Travel insurance
*From each purchased tour, we transfer 10% to the Ukrainian Refugee Support Fund. All profits from press tours are transferred to the reconstruction of Ukraine.
RULES FOR STAYING IN HOTELS
The simultaneous stay of visitors in the hotel lobby not more than one person per 10 square meters of serviceable area is allowed.
Persons can visit hotels and stay there (outside hotel room) only if they wear respirator or face mask (including homemade mask), so that the nose and mouth are covered.
Hotel guests are obliged to keep the 1.5 meters distance.
Online check-in making in advance is recommended to avoid queues at check-in to hotel.
Meals in hotels are provided through meals delivery service to rooms upon prior order or at hotel restaurants situated inside or in open areas, provided the distance of at least 1.5 meters between seats at adjacent tables.
Not more than 4 clients are allowed to stay at the table (excluding children under 14 years old). Unless these tables are separated by a special partition;
Self-serve is not allowed.