Vinnytsia: a journey through time
The main historical location of Vinnytsia is Castle Hill, which offers an incredible panorama.
Get your gadgets ready for cool selfies!
Tour dates: daily
*The originality of the text is completely preserved by the author of the tour (tour operator)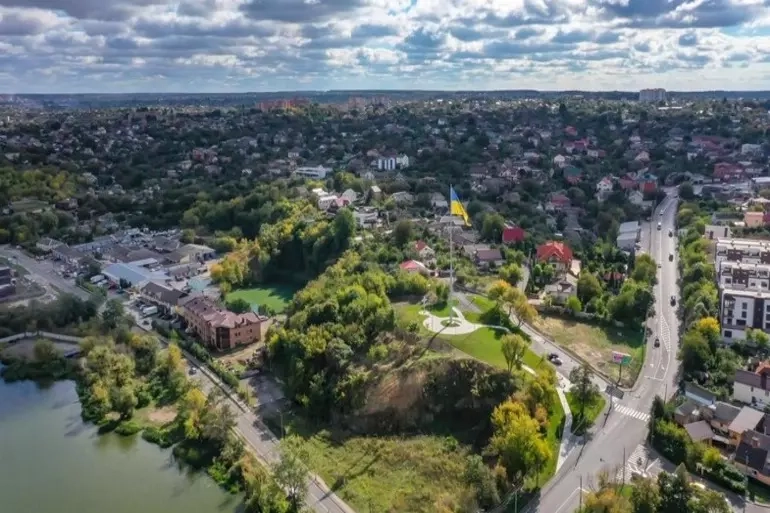 Participants will also visit the legendary Vinnytsia fortresses: Kempa Island, Vinnytsia Castle, Mury. And also - the street that changed 5 names and kept the most intimate secrets of history - now Mykola Ovodov Street. At the end of the 19th and the beginning of the 20th century, the street played an extremely important role in the life of the city. It was like the main artery connecting the center of Vinnytsia (New Town) with the military town (on one side) and with the Old Town - on the other, with the help of ferries. The history of the street is inseparable from the history of the Ukrainian people. Strolling along Ovodova Street and gazing intently at its contours and views of the city, you can recreate in your memory the brightest pages of the past.
1
An excursion to get to know the city on the Bug
2
Acquaintance with notable architectural monuments, which are the city's hallmarks
3
The history of Vinnytsia from the year of the city's foundation (1363) to the present day
4
Legends and interesting stories from a professional guide
5
The main historical location of Vinnytsia is Castle Hill
The main historical location of Vinnytsia, from where an incredible panorama opens
2
St. Nicholas Church (1746)
3
Monument to the Magdeburg Law
4
Monuments to the Ukrainian song and Hryhoriy Artinov
5
Hotels "Savoy", "Francois"
Professional guide
The tour is conducted in the Ukrainian language. Other languages on request.
*From each purchased tour, we transfer 10% to the Ukrainian Refugee Support Fund. All profits from press tours are transferred to the reconstruction of Ukraine.
RULES FOR STAYING IN HOTELS
The simultaneous stay of visitors in the hotel lobby not more than one person per 10 square meters of serviceable area is allowed.
Persons can visit hotels and stay there (outside hotel room) only if they wear respirator or face mask (including homemade mask), so that the nose and mouth are covered.
Hotel guests are obliged to keep the 1.5 meters distance.
Online check-in making in advance is recommended to avoid queues at check-in to hotel.
Meals in hotels are provided through meals delivery service to rooms upon prior order or at hotel restaurants situated inside or in open areas, provided the distance of at least 1.5 meters between seats at adjacent tables.
Not more than 4 clients are allowed to stay at the table (excluding children under 14 years old). Unless these tables are separated by a special partition;
Self-serve is not allowed.