Jeeping + Hutsul lunch + bathing in vats. Private tour.
We have added to this adventure a safe conquest of peaks and a trip on reliable off-road vehicles to a mountain valley to taste real Hutsul cuisine. We combined all this and formed it into an easy one-day trip. And only you can decide whether to experience these emotions!
In the end of the day, we recommend settling in vats or a sauna: to recuperate and relax after a busy day.
Tour timing:
10:30 - meet at our office or near your hotel
10:45 - jeeping near the mountain (raw material plant + sheep). Departure to a location with beautiful views, for an additional fee of +1500 UAH, you can go to the Great Hutsul Swing.
12:15 – excursion to the location and photo session
13:00 - transfer to the vats
13:30 - lunch
14:00 - we get warm in vats and plunge into a cold hole
15:00 - drinking Carpathian tea
16:00 - unfortunately, the end of the relaxation day
16:30 - return to the meeting point
The price does not include:
- video and photography
Cost of one-day tour:

for 1 person – 6000 UAH
for 2 people – 6200 UAH
for 3 people – 6500 UAH
for 4 people - 6800 UAH
for 5 people – 7000 UAH
for 6 people – 7300 UAH
The tour is conducted in Ukrainian.
*The originality of the text is completely preserved by the author of the tour (tour operator)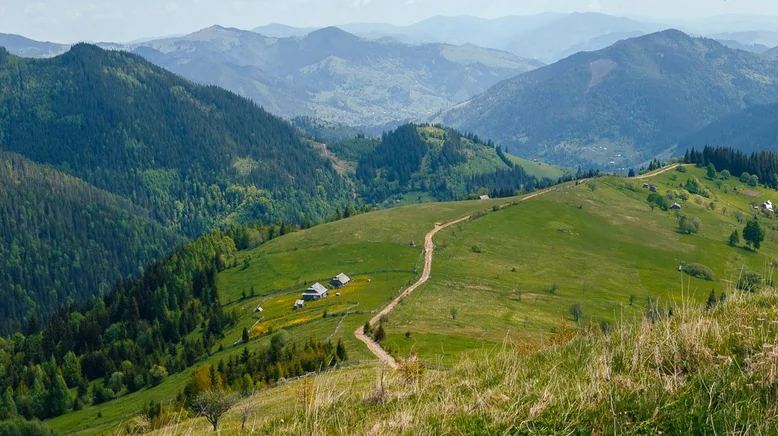 1
Breathtaking views of the Carpathians
2
Jeeping in the mountains
The ancient secrets of proud nature are hidden here, and they can be solved only when you climb the peaks, wade through deep caves, overcome fatigue and the elements, sail on a boat against a rapid flow, travel through a spruce forest and eat delicious blackberries.
Natural Hutsul farming, ecologically friendly: brynza, vurda, budz, butter, sour cream, guslyanka, buttermilk. Delicious and authentic in the Carpathians.
Organizational services
Transfer
SUV rental
Complex lunch
Tasting in the mountain valley
Visit vats for 2 hours
Services of instructors
Driver-guide services
*From each purchased tour, we transfer 10% to the Ukrainian Refugee Support Fund. All profits from press tours are transferred to the reconstruction of Ukraine.
RULES FOR STAYING IN HOTELS
The simultaneous stay of visitors in the hotel lobby not more than one person per 10 square meters of serviceable area is allowed.
Persons can visit hotels and stay there (outside hotel room) only if they wear respirator or face mask (including homemade mask), so that the nose and mouth are covered.
Hotel guests are obliged to keep the 1.5 meters distance.
Online check-in making in advance is recommended to avoid queues at check-in to hotel.
Meals in hotels are provided through meals delivery service to rooms upon prior order or at hotel restaurants situated inside or in open areas, provided the distance of at least 1.5 meters between seats at adjacent tables.
Not more than 4 clients are allowed to stay at the table (excluding children under 14 years old). Unless these tables are separated by a special partition;
Self-serve is not allowed.