Lost Pozniaky: an individual tour
Lost Pozniaky: an individual tour
Tour dates: every day

During the tour you will see and learn:
How the Pozniaky Museum was created;
How indigenous people defend their outposts;
How the unique valley of lakes died;
Where the legendary monk Pozniak is buried;
What remains of the ancient village;
There were so many cemeteries and churches here...
What you need to know before the tour
necessary clothes and shoes comfortable for walking around the city
The price is for an individual tour (1-10 people)

The tour is conducted in Ukrainian or English to choose from.
To book a tour in English, select the option "Kyiv City Tour in English" during the booking process.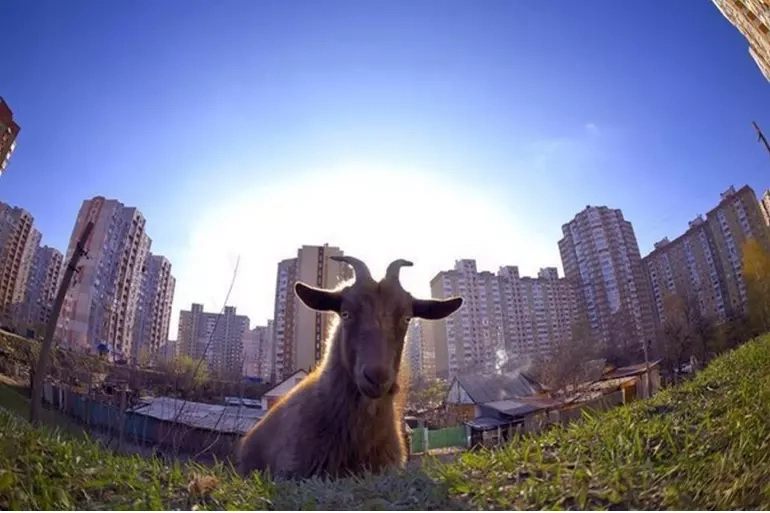 Cozy white houses are hidden among the multi-storey giants of the modern Poznyaki residential area. In summer, they are buried in greenery, delicately hiding behind them small, hard-working vegetable gardens. This is the indigenous village of Poznyaki, which today has become part of a large metropolis. Unfortunately, the inexorable development of our constantly evolving capital is gradually erasing it from the earth. But even now, you can feel the spirit of antiquity and plunge into the past here, among the seemingly endless concrete jungle. And some of the inhabitants of the former village still keep goats and pigs!
1
See the hidden, unknown Kyiv
2
Visit mysterious, enigmatic, hidden from prying eyes places of the capital
3
Listen to interesting, sometimes creepy stories from our guides
4
Enjoy convenience and comfort, because the trip is thought out in advance by our team
5
This tour is individual - and therefore made just for you, we will take into account all your wishes
Professional guide
*From each purchased tour, we transfer 10% to the Ukrainian Refugee Support Fund. All profits from press tours are transferred to the reconstruction of Ukraine.
RULES FOR STAYING IN HOTELS
The simultaneous stay of visitors in the hotel lobby not more than one person per 10 square meters of serviceable area is allowed.
Persons can visit hotels and stay there (outside hotel room) only if they wear respirator or face mask (including homemade mask), so that the nose and mouth are covered.
Hotel guests are obliged to keep the 1.5 meters distance.
Online check-in making in advance is recommended to avoid queues at check-in to hotel.
Meals in hotels are provided through meals delivery service to rooms upon prior order or at hotel restaurants situated inside or in open areas, provided the distance of at least 1.5 meters between seats at adjacent tables.
Not more than 4 clients are allowed to stay at the table (excluding children under 14 years old). Unless these tables are separated by a special partition;
Self-serve is not allowed.