Dubno is a city of surprises. It reveals its unexplored side to everyone. Some come there in search of the historical decorations of the Gogol "Taras Bulba", others come there to see the stronghold on Ikva - the Duben Castle.

The city of Dubno is mentioned in chronicles around 1100 as Duben.
Dubno was visited by prominent Ukrainian figures at different times, such as I. Mazepa, I. Vyshenskyi, G. Skovoroda, B. Khmelnytskyi, T. Shevchenko, V. Lysenko, Polish - T. Chatskyi, A. Malchevskyi, French Prince Conde and others.
The modern city remains an architectural treasury.
Transport services, entrance tickets and museum services are additionally paid for.
The price is for 1-10 people, regardless of the number of participants.
Groups of more than 10 people upon request.
The tour is conducted in Ukrainian and Russian.
*The originality of the text is completely preserved by the author of the tour (tour operator)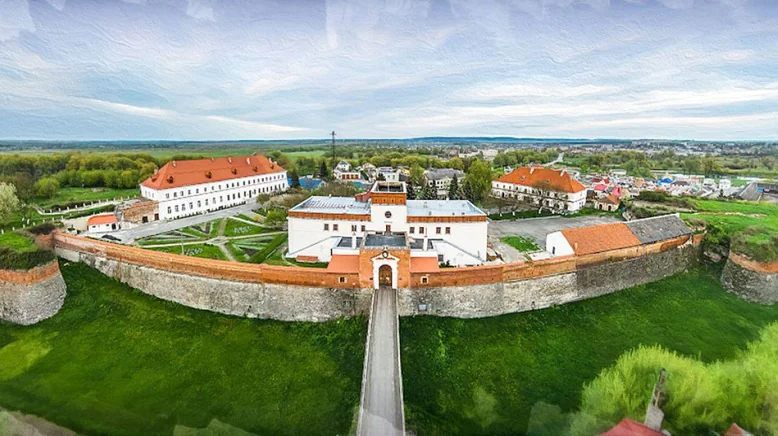 Professional guide
*From each purchased tour, we transfer 10% to the Ukrainian Refugee Support Fund. All profits from press tours are transferred to the reconstruction of Ukraine.
RULES FOR STAYING IN HOTELS
The simultaneous stay of visitors in the hotel lobby not more than one person per 10 square meters of serviceable area is allowed.
Persons can visit hotels and stay there (outside hotel room) only if they wear respirator or face mask (including homemade mask), so that the nose and mouth are covered.
Hotel guests are obliged to keep the 1.5 meters distance.
Online check-in making in advance is recommended to avoid queues at check-in to hotel.
Meals in hotels are provided through meals delivery service to rooms upon prior order or at hotel restaurants situated inside or in open areas, provided the distance of at least 1.5 meters between seats at adjacent tables.
Not more than 4 clients are allowed to stay at the table (excluding children under 14 years old). Unless these tables are separated by a special partition;
Self-serve is not allowed.