Trukhaniv Island: an individual tour
Trukhaniv Island: individual excursion
Tour dates: every day

During the tour you will see and learn:
Who owned almost all of Kyiv's steamers;
Where the first beach in the capital appeared;
What remains of the church destroyed by the Nazis;
Where the imperial yacht club was located;
Where the last residents of the village of water workers are buried;
What is the Kyiv Hermitage;
What you need to know before the tour
The tour is NOT extreme, but keep in mind the length of the route;
The total length of the route is about 7 km;
The necessary clothes and shoes are comfortable for walking in the forest;
The price is for an individual tour (1-10 people)

The tour is conducted in Ukrainian or English to choose from.
To book a tour in English, select the option "Kyiv City Tour in English" when booking.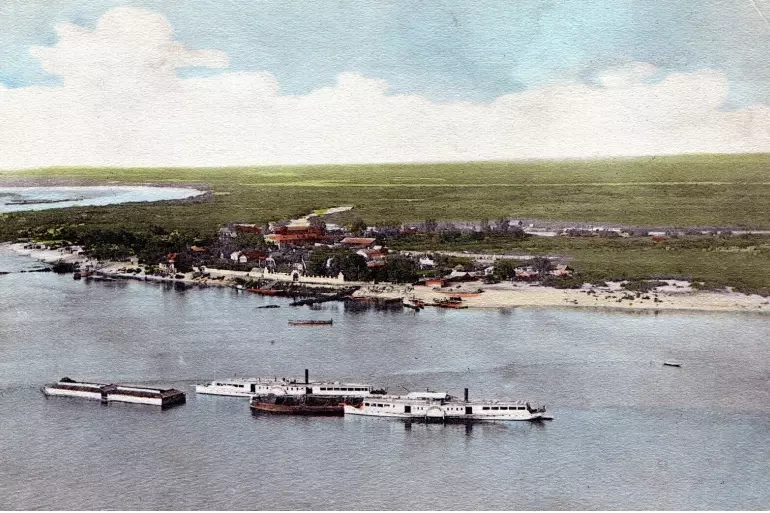 Trukhaniv Island is the largest of Kyiv's islands and one of the oldest on the Dnipro. The formation of this land area continued for thousands of years from sandy sediments carried by the turbulent waters of the Dnipro, Pochayna, and Desna rivers during floods. "I grew up in Kyiv's Venice, acacias blossomed under our windows," wrote the prominent Ukrainian poet Lina Kostenko about Trukhaniv. Once a large settlement, it is now a wonderful vacation spot with picturesque nature.
1
See the hidden, unknown Kyiv
2
Visit mysterious, enigmatic, hidden from prying eyes places of the capital
3
Listen to interesting, sometimes creepy stories from our guides
4
Enjoy convenience and comfort, because the trip is thought out in advance by our team
5
This tour is individual - and therefore made just for you, we will take into account all your wishes
Professional guide
*From each purchased tour, we transfer 10% to the Ukrainian Refugee Support Fund. All profits from press tours are transferred to the reconstruction of Ukraine.
RULES FOR STAYING IN HOTELS
The simultaneous stay of visitors in the hotel lobby not more than one person per 10 square meters of serviceable area is allowed.
Persons can visit hotels and stay there (outside hotel room) only if they wear respirator or face mask (including homemade mask), so that the nose and mouth are covered.
Hotel guests are obliged to keep the 1.5 meters distance.
Online check-in making in advance is recommended to avoid queues at check-in to hotel.
Meals in hotels are provided through meals delivery service to rooms upon prior order or at hotel restaurants situated inside or in open areas, provided the distance of at least 1.5 meters between seats at adjacent tables.
Not more than 4 clients are allowed to stay at the table (excluding children under 14 years old). Unless these tables are separated by a special partition;
Self-serve is not allowed.