Downstream of the Lybed: Individual tour
Downstream of the Lybeda: An individual tour

Tour dates: every day

During the tour you will see and learn:
How many underground rivers are there in Kyiv?
How water has affected the modern street grid;
Where exactly did Sister Lybid live?
Have ships ever sailed here?
How a small river can be useful for a city;
Will the most famous of Kyiv's small watercourses be restored?
Where the capital's diggers gather;
What treasure hunters find in Lybid;
What you need to know before the tour
The tour is NOT extreme, but keep in mind the length of the route;
The total length of the route is about 4 km;
The necessary clothes and shoes are comfortable for walking in an industrial city;
Please note that the best shoes are closed, as various debris can be caught;
The price is for an individual tour (1-10 people)

The tour is conducted in Ukrainian or English to choose from.
To book a tour in English, select the option "Kyiv City Tour in English" when booking.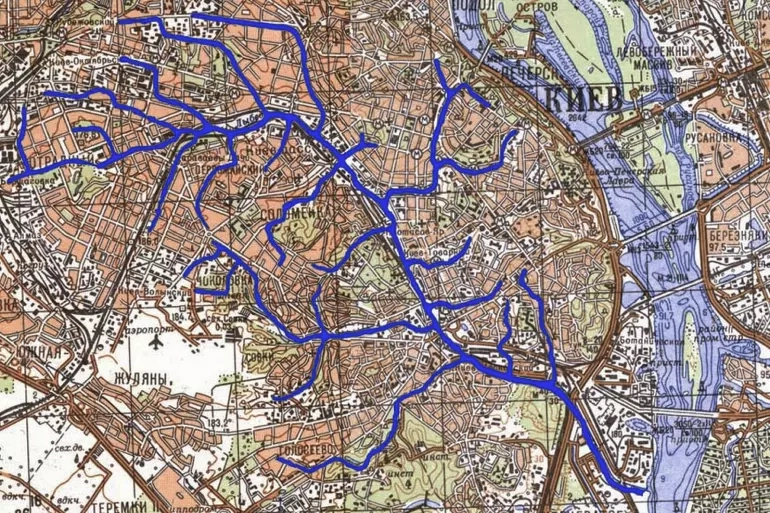 Lybid is a beautiful river that has become a hostage of a large metropolis. According to legend, the legendary founder of Kyiv, the sister of Kyi, Shchek and Khoriv, lived on its banks. In ancient times, there were picturesque meadows, water mills and ponds... Today, the living river is enclosed in a concrete ditch, but it is still interesting in its own way. The Lybid flows in the very center of the capital, but there are almost no people here. An interesting area has formed on the banks of the river, a small world of its own, woven together from the industrial zone, wildlife, and old abandoned buildings.
1
See the hidden, unknown Kyiv
2
Visit mysterious, enigmatic, hidden from prying eyes places of the capital
3
Listen to interesting, sometimes creepy stories from our guides
4
Enjoy convenience and comfort, because the trip is thought out in advance by our team
5
This tour is individual - and therefore made just for you, we will take into account all your wishes
Professional guide
*From each purchased tour, we transfer 10% to the Ukrainian Refugee Support Fund. All profits from press tours are transferred to the reconstruction of Ukraine.
RULES FOR STAYING IN HOTELS
The simultaneous stay of visitors in the hotel lobby not more than one person per 10 square meters of serviceable area is allowed.
Persons can visit hotels and stay there (outside hotel room) only if they wear respirator or face mask (including homemade mask), so that the nose and mouth are covered.
Hotel guests are obliged to keep the 1.5 meters distance.
Online check-in making in advance is recommended to avoid queues at check-in to hotel.
Meals in hotels are provided through meals delivery service to rooms upon prior order or at hotel restaurants situated inside or in open areas, provided the distance of at least 1.5 meters between seats at adjacent tables.
Not more than 4 clients are allowed to stay at the table (excluding children under 14 years old). Unless these tables are separated by a special partition;
Self-serve is not allowed.