Criminal Odessa individual tour
My cousin mother, that is, mother-in-law Maria Grigorievna, lives on the corner of Bogdan Khmelnitsky and Zaporizhska streets. As they say in Odesa, "that's another district!". All gangster Odesa has grown here. A block and a half to the Jewish Hospital, Myasoedovskaya, Banny Lane, Prokhorovskaya, and Chumka are all thirty-three pleasures... The heart of a Moldavanka!!! I would sob into your vest, if not for two circumstances: first, you did not see where she lived before!
Secondly, now, when I come to her for pancakes, I visit the most legendary crossroads of criminal Odessa. No, of course, you will sing to me now about "Like on the corner of Deribasovskaya Rishlevskaya" and you will be absolutely right, but...
But I'm a historian! Tell me, who took away honour from an old woman in a famous song? That's right - "seven raiders"! And where did these bandits, with a playful gait, sweeping the pavement with flares, come to the place of villainy? BUT? Keep silent? So I will answer: from the very crossroad where the mother of my son's mother is now found! And you weren't there yet? So this is because you were not on a tour of gangster Odesa.
Mikhail Yakovlevich Vinnitsky was born on the aforementioned corner (known as Mishka Yaponchik, also known as Benya Krik from Babel); right there, on the premises of the current pawnshop, there was his "malyna"; the most famous thieves' school was at the same crossroad. There are many stories about it. And about how old Dvoira dragged frail Itzik here with a music folder; and about mannequins with bells; and about the "pianos", on which the future "virtuosos of Privoz" practised finger fluency...
Yes, there is a lot to tell about Odesa... And then go further along the "criminal Odesa" and listen to Sonya the Golden Hand, Grigory Kotovsky, Ataman Grigoriev, and the old Odesa prison, and about the catacombs with their secrets, and...

The tour is conducted in English and Ukrainian.

*The originality of the text is completely preserved by the author of the tour (tour operator)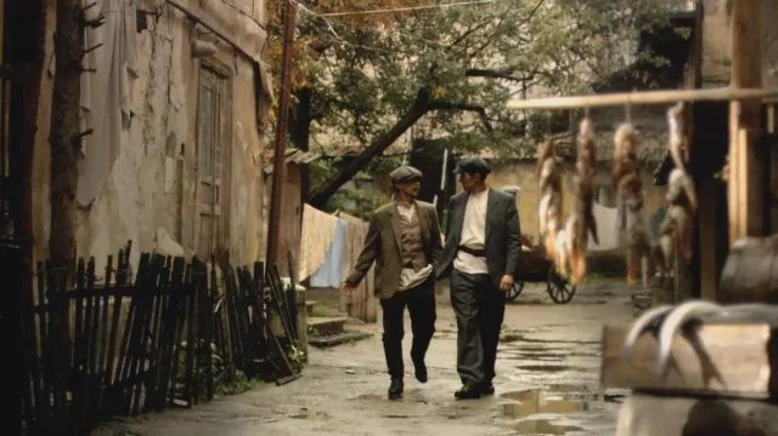 1
Learn about criminal Odessa
2
Hear interesting stories
3
Walk Odessa streets and courtyards
4
Fall in love with Odessa
5
Have a fun and positive time
Professional guide
*From each purchased tour, we transfer 10% to the Ukrainian Refugee Support Fund. All profits from press tours are transferred to the reconstruction of Ukraine.
RULES FOR STAYING IN HOTELS
The simultaneous stay of visitors in the hotel lobby not more than one person per 10 square meters of serviceable area is allowed.
Persons can visit hotels and stay there (outside hotel room) only if they wear respirator or face mask (including homemade mask), so that the nose and mouth are covered.
Hotel guests are obliged to keep the 1.5 meters distance.
Online check-in making in advance is recommended to avoid queues at check-in to hotel.
Meals in hotels are provided through meals delivery service to rooms upon prior order or at hotel restaurants situated inside or in open areas, provided the distance of at least 1.5 meters between seats at adjacent tables.
Not more than 4 clients are allowed to stay at the table (excluding children under 14 years old). Unless these tables are separated by a special partition;
Self-serve is not allowed.