Panoramic city tour in Odesa (Individual tour)
Take a chance to discover and explore the unique Odesa. You can rest assured it is not just an exciting city, but an entire planet full of incredible surprises!
Our guides are keen on history of Odesa and shifting in time and space. They always provide an adventurous journey through centuries in the Time Machine. You will walk the streets, stepping after A.Pushkin, I.Babel, F.Castro, S.Eisenstein, V. Kandinskiy, Mark Twain and looking at Odessa exactly as they used to. Enjoy every route as much as every tourist attraction you're heading for. Columbus and Magellan once took the longest routs, so to get pleasure on the way to destinations.
You can act their way. Experience the Planet Odesa in detail!
During a 2,5-3 hour tour you will see French, Italian and Primorskiy Boulvards, Pushkinskaya Street, Shah's and Vorontsov's palaces, the Potemkin Steps and Opera and Ballet Theatre.
The price includes:
- support throughout the route;
- professional guide;
You can also purchase from our website:
- hotels.
The tour is individual and conducted in Ukrainian, English.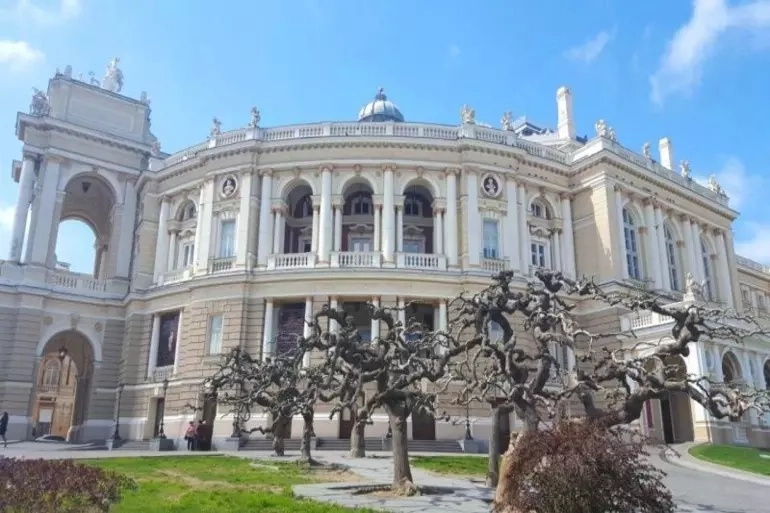 1
Fall in love with Odessa
2
Hear interesting stories
3
Feel the flavor of the city
4
Get to know the architecture of the city
5
Have a fun and positive time
One of the symbols of Odesa is not the main street of the historical center.
Place a small copy of Duchess Charlotte's Bridge in Luxembourg.
In its own way a monumental building. There are many stories, mysteries and specific facts connected with it.
There are no equals in Odesa in terms of the number and scope of stucco and sculptural design of the Passage.
Professional guide
*From each purchased tour, we transfer 10% to the Ukrainian Refugee Support Fund. All profits from press tours are transferred to the reconstruction of Ukraine.
RULES FOR STAYING IN HOTELS
The simultaneous stay of visitors in the hotel lobby not more than one person per 10 square meters of serviceable area is allowed.
Persons can visit hotels and stay there (outside hotel room) only if they wear respirator or face mask (including homemade mask), so that the nose and mouth are covered.
Hotel guests are obliged to keep the 1.5 meters distance.
Online check-in making in advance is recommended to avoid queues at check-in to hotel.
Meals in hotels are provided through meals delivery service to rooms upon prior order or at hotel restaurants situated inside or in open areas, provided the distance of at least 1.5 meters between seats at adjacent tables.
Not more than 4 clients are allowed to stay at the table (excluding children under 14 years old). Unless these tables are separated by a special partition;
Self-serve is not allowed.