Odessa courtyard individual tour
Meet numerous and diverse courtyards of Odessa! Live experience of genuine spirit, smell, speech and real citizens! Try walking in Pushkin's and Bunin's shoes along the streets where Babel and Zhabotinskiy used to live. Tell apart a courtyard with a well and a well courtyard! Get into luxurious aristocratic courtyards through the ones built for the poorest Odessa citizens …
Each of them tells is a separate story and a highlights local identity. Our picturesque guides will show you everything you must see or even more!
This tour will show you another side of Odessa, and we are sure that you`ll love it!
The tour is conducted in English and Ukrainian.
*The originality of the text is completely preserved by the author of the tour (tour operator)
Order branded Visit Ukraine merch for stylish travels in Ukraine (worldwide delivery)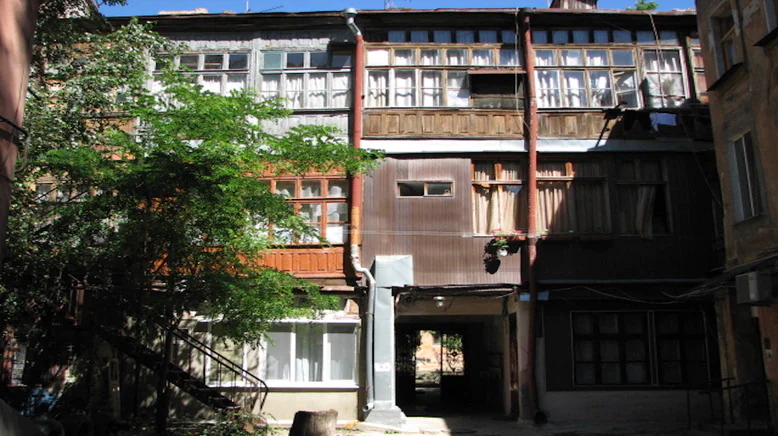 1
Fall in love with Odessa
2
Hear interesting stories
3
Feel the flavor of the city
4
Walk around the Odessa courtyards
5
Have a fun and positive time
Odessa courtyards are considered to be one of the main sights of the city.
Professional guide
*From each purchased tour, we transfer 10% to the Ukrainian Refugee Support Fund. All profits from press tours are transferred to the reconstruction of Ukraine.
RULES FOR STAYING IN HOTELS
The simultaneous stay of visitors in the hotel lobby not more than one person per 10 square meters of serviceable area is allowed.
Persons can visit hotels and stay there (outside hotel room) only if they wear respirator or face mask (including homemade mask), so that the nose and mouth are covered.
Hotel guests are obliged to keep the 1.5 meters distance.
Online check-in making in advance is recommended to avoid queues at check-in to hotel.
Meals in hotels are provided through meals delivery service to rooms upon prior order or at hotel restaurants situated inside or in open areas, provided the distance of at least 1.5 meters between seats at adjacent tables.
Not more than 4 clients are allowed to stay at the table (excluding children under 14 years old). Unless these tables are separated by a special partition;
Self-serve is not allowed.