Lviv with coffee flavour. Private tour.
Lviv and coffee are inseparable concepts. Here are some reasons why this is so. In 1683, our compatriot Yuri Kulchitsky opened the first coffee house in the capital of Austria, the city of Vienna, which he calls "Under the blue bottle". A century later, Lviv was annexed to the Austrian state and the Austrians themselves opened coffee houses in the capital of Galicia - Lviv. It turns out that at first we taught them to drink coffee, and later they shared with us recipes for unsurpassed coffee drinks.
The excursion route includes visits to such coffee houses: "Hlib i Vyno", "Armenianka", "Dzyga", "Shakta Kavy", "Fresca", "Na Bambetle", "Svit Kavy ", "Tsvibak", "Manufactura Kavy", " Kredens cafe", "Zolotyi Dukat" and the legendary coffee house "Pid synoyi plashkoyi".
During the tour, you will have the opportunity to taste delicious coffee in one or more Lviv coffee houses.
The cost of an individual tour without coffee tasting included.
To order a tour in English, select the option Excursion in English when ordering.

Passes daily. Start of an individual tour: at any time
*The originality of the text is completely preserved by the author of the tour (tour operator)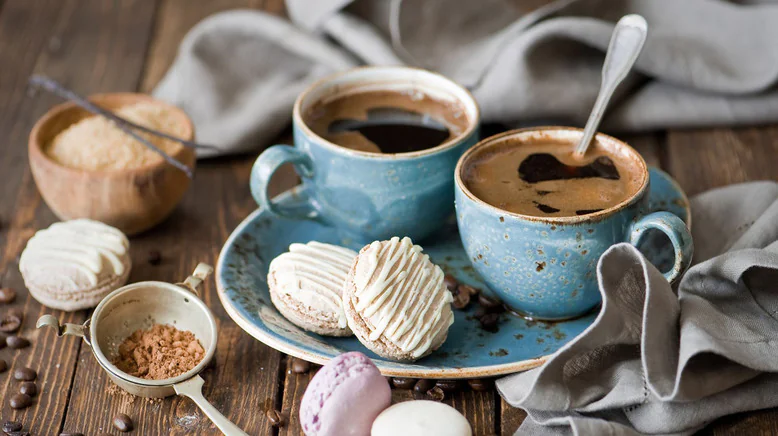 3
Hear interesting stories
4
Discover Lviv from a completely unknown side
1
Winery and snack bar "Bread and Wine"
2
Coffee house "Armenian woman"
4
Cafe-bookstore "Mine of coffee"
6
Coffee house "On Bambetli"
8
Coffee house "Coffee Factory"
9
Coffee house "Kredens cafe"
10
Coffee house "Golden Ducat"
11
Coffee house "Black honey"
12
Coffee house "Under the blue bottle"
Professional guide
*From each purchased tour, we transfer 10% to the Ukrainian Refugee Support Fund. All profits from press tours are transferred to the reconstruction of Ukraine.
RULES FOR STAYING IN HOTELS
The simultaneous stay of visitors in the hotel lobby not more than one person per 10 square meters of serviceable area is allowed.
Persons can visit hotels and stay there (outside hotel room) only if they wear respirator or face mask (including homemade mask), so that the nose and mouth are covered.
Hotel guests are obliged to keep the 1.5 meters distance.
Online check-in making in advance is recommended to avoid queues at check-in to hotel.
Meals in hotels are provided through meals delivery service to rooms upon prior order or at hotel restaurants situated inside or in open areas, provided the distance of at least 1.5 meters between seats at adjacent tables.
Not more than 4 clients are allowed to stay at the table (excluding children under 14 years old). Unless these tables are separated by a special partition;
Self-serve is not allowed.