Excursion to the opera house (individual tour)
Excursion to the opera house

Please coordinate dates and number of people before booking!
A tour of our opera house is a must!
This is one of the most beautiful theater buildings in the world! And she is here, in Odessa!
Here are the words tourists use to describe our opera house:
- A luxurious building!
- The theater is exquisitely beautiful!
- fantastic!
- Excursion with love!
- Divine!
- Great!
- Great!
Enjoy getting to know the opera house, learn its history, and be amazed by the aristocratic beauty of the interiors!
Dates: every day
The price is for 1 person
*The tour is conducted in Ukraian English, German, French, Italian and Polish language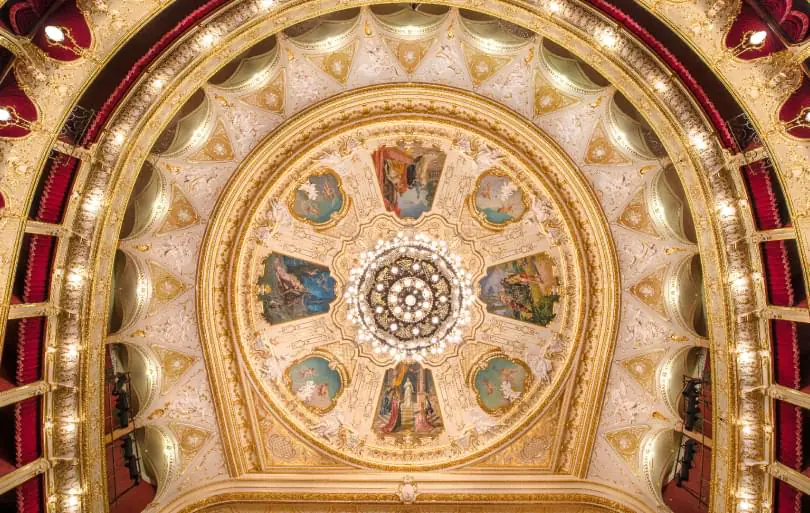 What you will see on a tour of the opera house:
• a magnificent lobby • amazing theater stairs • fireplaces - yes, they exist in the theater! • magic mirror • theater audience hall • organ • a unique, wonderful chandelier • the scene You will be told about the acoustics of the theater, features of the stage, ventilation. You will visit a small museum of the theater, you will see, among other things, the costumes of the actors
1
Cool guide
Local guides have always been famous for their interesting stories. But this time they are not only interesting storytellers, but also real professionals in their field.
2
Odesa
Odesa is a sight in itself, the city is saturated not only with beautiful architecture, but also with the spirit of seaside life. The city is incredibly beautiful and authentic.
3
Convenience
Excursions around the city do not take much time. In addition, you can order a personal guide for you and your friends for any day, which is very convenient.
4
Support
Our team will always help you with reservations and related services (especially if you are traveling from abroad). We will help you solve all force majeure and problems and enjoy your vacation.
5
Price
Perhaps our excursion is not one of the cheapest, but you will definitely be satisfied with the result. In addition, you can take friends with you and split the amount together with them, or go with colleagues or group mates, which will be even cheaper.
Professional guide
*From each purchased tour, we transfer 10% to the Ukrainian Refugee Support Fund. All profits from press tours are transferred to the reconstruction of Ukraine.
RULES FOR STAYING IN HOTELS
The simultaneous stay of visitors in the hotel lobby not more than one person per 10 square meters of serviceable area is allowed.
Persons can visit hotels and stay there (outside hotel room) only if they wear respirator or face mask (including homemade mask), so that the nose and mouth are covered.
Hotel guests are obliged to keep the 1.5 meters distance.
Online check-in making in advance is recommended to avoid queues at check-in to hotel.
Meals in hotels are provided through meals delivery service to rooms upon prior order or at hotel restaurants situated inside or in open areas, provided the distance of at least 1.5 meters between seats at adjacent tables.
Not more than 4 clients are allowed to stay at the table (excluding children under 14 years old). Unless these tables are separated by a special partition;
Self-serve is not allowed.